Fujitsu Heat Pump / Air Conditioner Service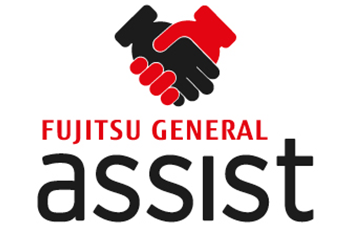 Fujitsu General New Zealand provides a 6 year full parts and labour warranty for all domestic heat pump / air conditioners when the unit is installed by a Fujitsu Accredited Installer.
Fujitsu General Assist is our extensive in house service department which was implemented to deliver a high level of support and accessibility to our customers.
The program provides Fujitsu trained technicians in Auckland and Christchurch as well as Service Agents in all other parts of New Zealand with the ability to resolve issues onsite promptly.
---


Contact Fujitsu General Assist
To speak with a member of our friendly customer service and technical support team, Fujitsu General Assist can be reached on 04 568 8761 or Contact us.
---

Operating Hours

The Fujitsu General Assist customer support team is available to provide you with assistance from 8:30am to 5:00pm NZST Monday to Friday.