I'm a part of one of the most amazing teams I have ever worked with, The Diversity council. We help to build an inclusive culture where everyone is treated the same, regardless of your personal identity, gender, sexual orientation, race, disability, mental health etc.

Here at Fujitsu General, the wellbeing and mental health of all its employees is very important, and to help we are provided with tools and resources as well as given the opportunity to complete the Mental Health First Aid course.

Another highlight for me was receiving the New Zealand Culture and Values Champion award at the Fujitsu General Conference in 2021. This was really special as it was the first time this award was handed out in New Zealand.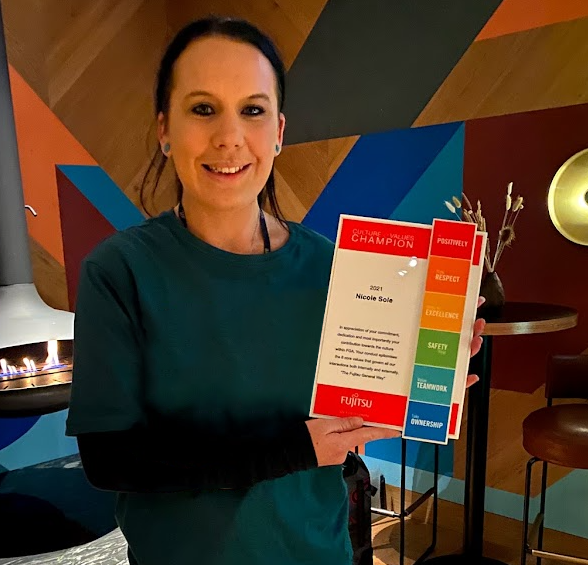 Fujitsu General has been the most amazing place I have ever worked. I feel supported and appreciated and I look forward to many more years.