Project completed 01 April 2021
Situated in the Sydney CBD-fringe suburb of Glebe, this co-living property is a contemporary project. It is designed for professionals looking for a conveniently located residential apartment with access to communal spaces that extend the living environment and provide a sense of community.
Background

The property owner, Zenprop, provided JHA Engineers with a highly detailed brief to include an HVAC solution from a top-tier manufacturer that would deliver a cooling and heating solution for all individual spaces.
Epic Air was the appointed mechanical contractor and worked closely with Fujitsu General to ensure the design, installation and commissioning of the system was achieved on time and on budget.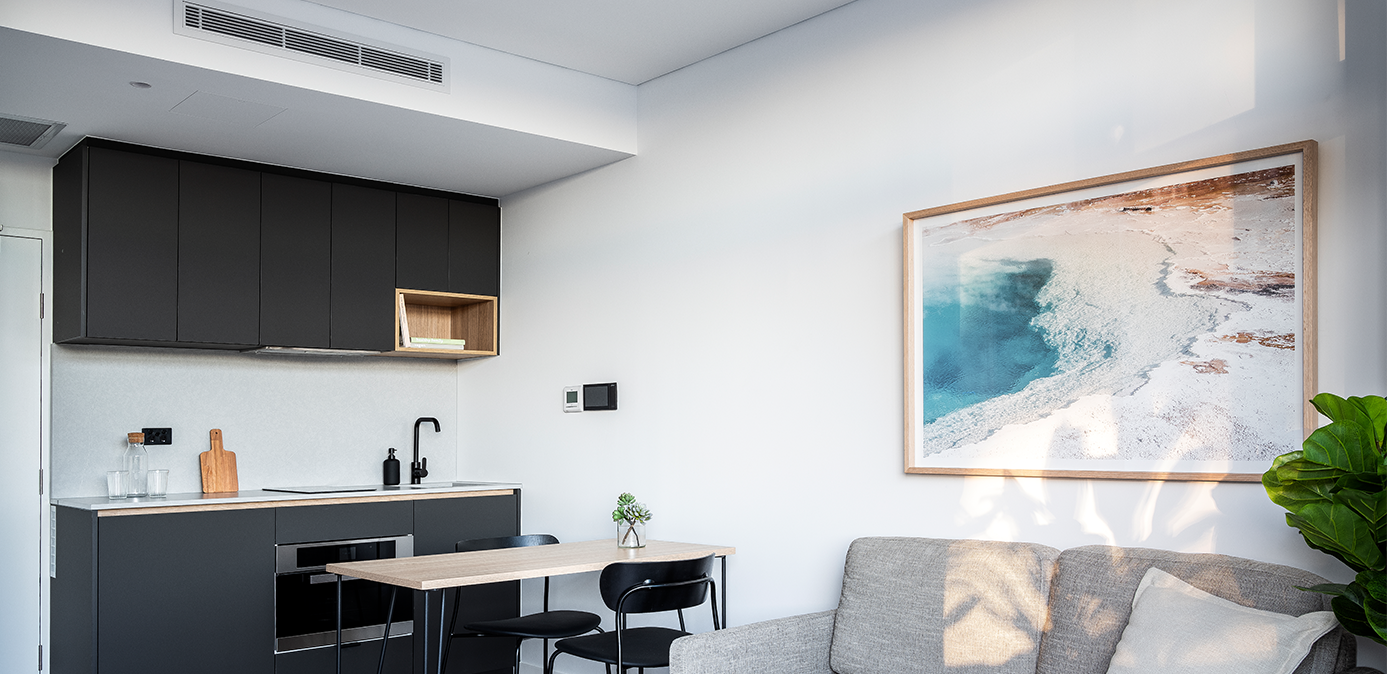 The Project

The three storey, 1,251 square metre building was constructed on the site of an old pub, and a terrace house with a heritage façade. The pub was knocked down and the house was renovated and incorporated into the design. From the outside, the terrace house appears to be a separate building, however, internally it is all connected with two of the apartments housed within the terrace.

The finished co-living property consists of 33 studio apartments and one commercial space.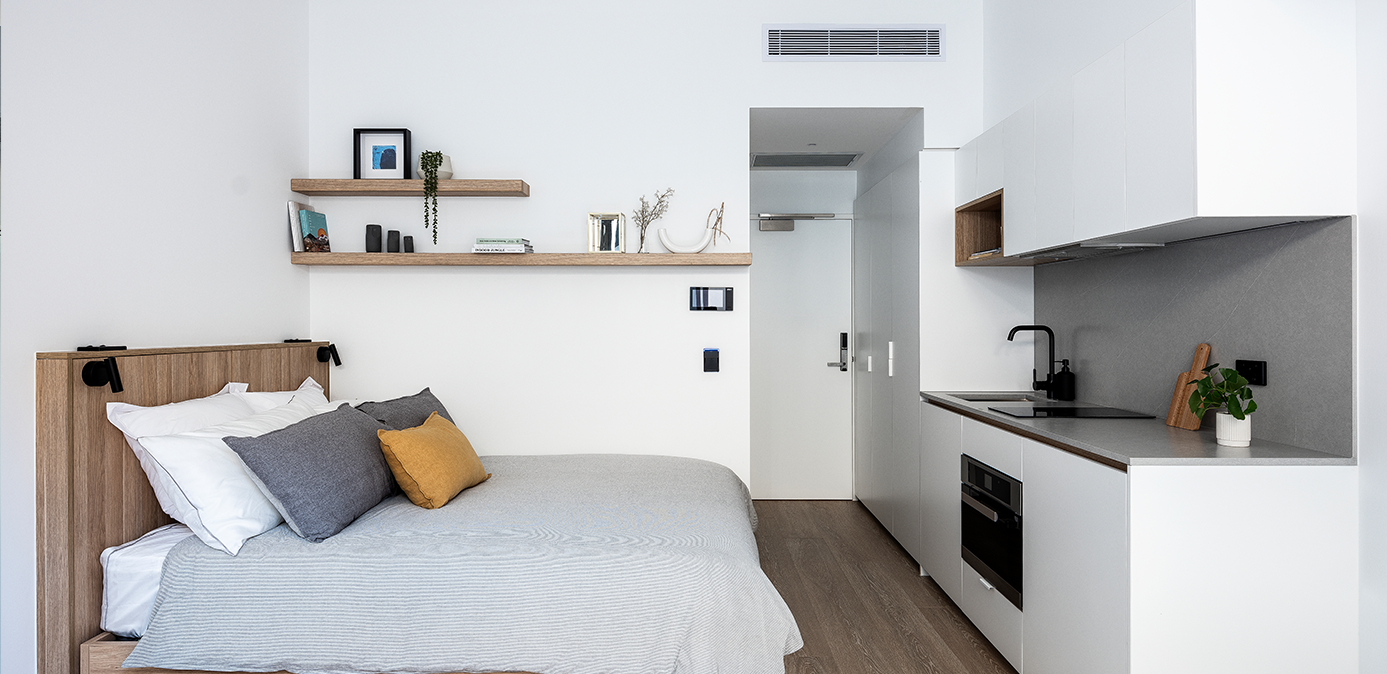 Challenges

Unlike standard apartment blocks, this property will have one owner with multiple tenants, therefore a HVAC solution with a smart monitoring system was required. This would allow the owner to identify and apportion electricity charges to each tenant easily and accurately.

It was also important that the property had a system that could control and manage power distribution to each individual apartment, so that if one apartment was impacted by a power outage the rest of the property was not affected.

Outcome
Epic Air had worked successfully with Fujitsu General on numerous projects and was confident with the specification of a Fujitsu VRF system. This solution provided the property with a centralised, heat recovery solution from a leading air conditioning manufacturer, as per the client's brief.
One of the key reasons Epic Air chose to work with Fujitsu was due to the high level of support Fujitsu offered. In addition, the commercial VRF system being installed came with a three-year warranty, which was longer than other manufacturers could offer. Service was available through Fujitsu's inhouse Fujitsu Assist team, so all these benefits added a lot of value to the project.

During the tendering and construction process, Fujitsu General worked closely with Epic Air to provide technical support and system information in a timely manner.

The challenge of controlling the power connection to individual tenancies was solved with the installation of Fujitsu General's multi tenancy cards. This solution needed to be integrated with automatic shutdown system requirements outlined by the Building Code of Australia.

Epic Air and Fujitsu's commissioning team worked together and conducted multiple onsite tests to ensure the integration of the multi tenancy card system worked according to the project requirements.

"The experience we gained from working with Fujitsu on this project has ensured that Epic Air will have no difficulties installing many more of these Fujitsu systems moving forward. We differentiate ourselves from our competitors by providing our clients a premium service which involves devoting the necessary time to ensure the system will function as needed," Nelson Gu, mechanical engineer, Epic Air.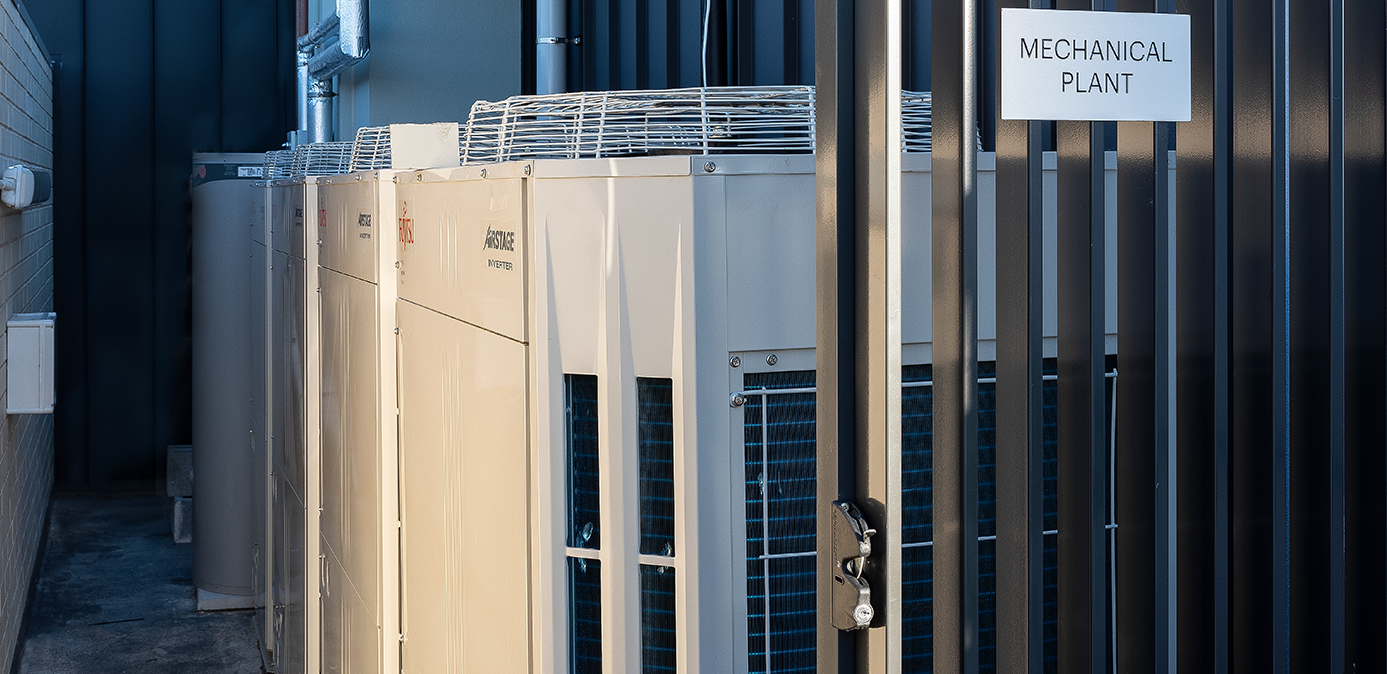 Product Overview
V-III
2 x AJT108GALH
1 x AJT144GBLH
1 x AJTA72GALH
33 x ARXK012GLEH
2 x AUXB007GLEH
2 x ARXA045GLEH
Quantity of outdoor units: 4
Quantity of indoor units: 36
Total capacity: 134.5 kW